Regular price
Sale price
$69.00 USD
Unit price
per
Sale
Sold out
🚚 Tracking provided for all orders
✔ Dispatch between 1-2 business days
🤍 Designed with LOVE
The Ultimate All-In-One Pregnancy & Birth Resource: Your Comprehensive Guide
Explore the unparalleled depth of knowledge and wisdom within the Your Mindful Mama All-In-One Pregnancy Journal & Birth Resource. With a remarkable 450 pages brimming with indispensable insights into pregnancy, birth, and the postpartum phase, this pregnancy planner resource is your go-to companion for this transformative journey.
A comprehensive, all-in-one pregnancy planner & birth book

450 pages of invaluable pregnancy, birth & postpartum knowledge

A first-of-its-kind on the market
A Revolutionary Fusion: Pregnancy Planner, Journal, Diary and Birth Prep in One
Step into a new era of pregnancy preparation with our pioneering approach. This isn't just a pregnancy journal or a birth planner—it's a groundbreaking integration of both, meticulously crafted to empower and equip you all the way through to 6 months postpartum. A true game-changer, this resource unites the organisational prowess of a planner, the introspective journey of a pregnancy journal, and the comprehensive guidance of a birth preparation resource.
This unique and luxurious pregnancy diary combines all the organisational must-haves when planning for a baby, and pairs it with an empowering approach to pregnancy, birth and beyond. Bid farewell to confusion and overwhelm. The Your Mindful Mama All-In-One Pregnancy Journal & Birth Resource is the singular source you need to orchestrate your pregnancy journey. Be it your first or sixth pregnancy, this resource revolutionises your planning experience, ensuring every step of your pregnancy and birth journey is infused with confidence and clarity.
Unveiling a Revolutionary Pregnancy Diary
Embark on an enchanting journey through our meticulously designed pregnancy diary. From conception to the fourth trimester, capture your story within its week-by-week calendar layout. It's more than just appointments; it's a canvas for your personal experiences, reflections, and aspirations. Engage with interactive stickers, document bump photos, scan mementos, tear-out birth intentions and affirmations, shopping lists, birth packing lists, pregnancy journaling sections and so much more.
Guidance from the Best Minds: Expert Insights
Open the door to a realm of professional expertise. This resource boasts a treasury of guidance from a diverse panel of industry experts. Midwives, naturopaths, nurses, yoga teachers, lactation consultants, fitness coaches, doulas and more offer their invaluable wisdom. Each week unveils insights and tips for a healthier, happier pregnancy, equipping you with knowledge to make informed decisions throughout your pregnancy and birth journey.
A Keepsake Beyond Compare
Bound in luxurious oat-colored linen, this pregnancy resource is an essential companion for anyone planning to get pregnant, already pregnant, or looking for the perfect gift. It becomes a cherished keepsake, an embodiment of your pregnancy and birth journey. Delivered in an elegant keepsake box, it's the perfect gift for new parents-to-be, resonating as a token of love, support, and empowerment. Perfect for the first, third or even sixth pregnancy. 
"So much more than a Pregnancy Planner! This is so much more than a pregnancy planner. It's like having a bunch of experts and friends in your pocket. It made the most beautiful gift for my sister in law who is expecting her first baby. I wish this was around when I had my babies!" (Sarah K)
Is This A Gift? - Thoughtful Gifting Made Easy
Are you considering this as a gift? Elevate your gesture by selecting Planner + Greeting Card on the product page. We offer a choice of three luxurious, textured greeting cards, each carrying a different message. Choose from. 'Something just for You', 'So Excited You're on this Journey' and 'You've Got this Mama' printed on the front of each card. Personalise your message at checkout, and we'll ensure your heartfelt words are hand written inside your card to accompany the Pregnancy Journal to your cherished recipient. (Please write your short but sweet message in the text box at check-out). Don't forget to include both sender and receiver names.
 Unveiling the Features:
Beautiful natural oat coloured linen hard cover with gold debossing
Gold spiral & two bookmark ribbons

Keepsake box

450 pages + of invaluable pregnancy & birth wisdom

Internal pocket to keep scans
Gender neutral for both baby and parents
Printed on thick, quality, luxurious paper
Monthly calendar overview
Organised into trimesters
Sections to stick bump pics and scans
Weekly advice & tips
To-do lists & check-lists
Expert advice from industry professionals 

Wellbeing checkpoints for holistic care

Questions for your care provider
Tear-out birth intentions with stickers
Sticker pages
Tear-out affirmations

Specifications:
Dimensions 196mm x 235mm 

Gold Spiral Binding

Weight 1.6 kg

Includes Matching Gold Embossed Keepsake Box
Immerse yourself in the unparalleled journey that is pregnancy and birth, guided by the Your Mindful Mama All-In-One Pregnancy Journal & Birth Planner. Empower yourself with wisdom, celebrate each milestone, and treasure your story for generations to come.
Why Choose Your Mindful Mama:
At Your Mindful Mama, we understand the significance of each moment during your pregnancy and beyond. Our All-In-One Pregnancy Planner & Birth Journal is a testament to our commitment to helping you celebrate, organise, and cherish every step of this remarkable journey.
Embrace the power of documenting your story with our pregnancy journal, pregnancy diary, and baby journal combined in one exquisite pregnancy planner. Elevate your pregnancy experience and create a keepsake that will be a cherished family heirloom for generations.
Start your journey with the Your Mindful Mama All-In-One Pregnancy Journal & Birth Planner today and experience the joy of capturing memories that will last a lifetime.
NEED HELP? Connect with us

Any questions, queries or just want to chat with our friendly team? We're here to help.

Email - hello@yourmindfulmama.com.au

or connect with us through social media @yourmindfulmama_
View full details
Super educational for first time mommy. So much affirmations i love it
Absolutely Divine
This pregnancy diary is everything I wanted. I searched high and low for something comprehensive like this and it's perfect. Lot's of space to journal and keep my pregnancy pics. I write little notes to my baby in the notes section. It really has everything you need.
The most beautiful gift
I bought this planner as a gift and it exceeded my expectations. It is not only beautiful but also full of information that I wish I had when I had when I had my daughter. It really is one of a kind.
So beautiful!
This planner is so beautiful! I can't wait to fill the pages with memories of growing baby #2!
The Perfect Resource
This amazing planner is perfect all parents. Not only is it a brilliant keepsake for parents but it provides so much information in the one place (including information we didnt even know we needed!). On top of this the packaging and presentation is first class. Thank you ladies - this is an amazing product and I would recommend for all parents!
AUSSIE OWNED

Shop Local

DESIGNED WITH LOVE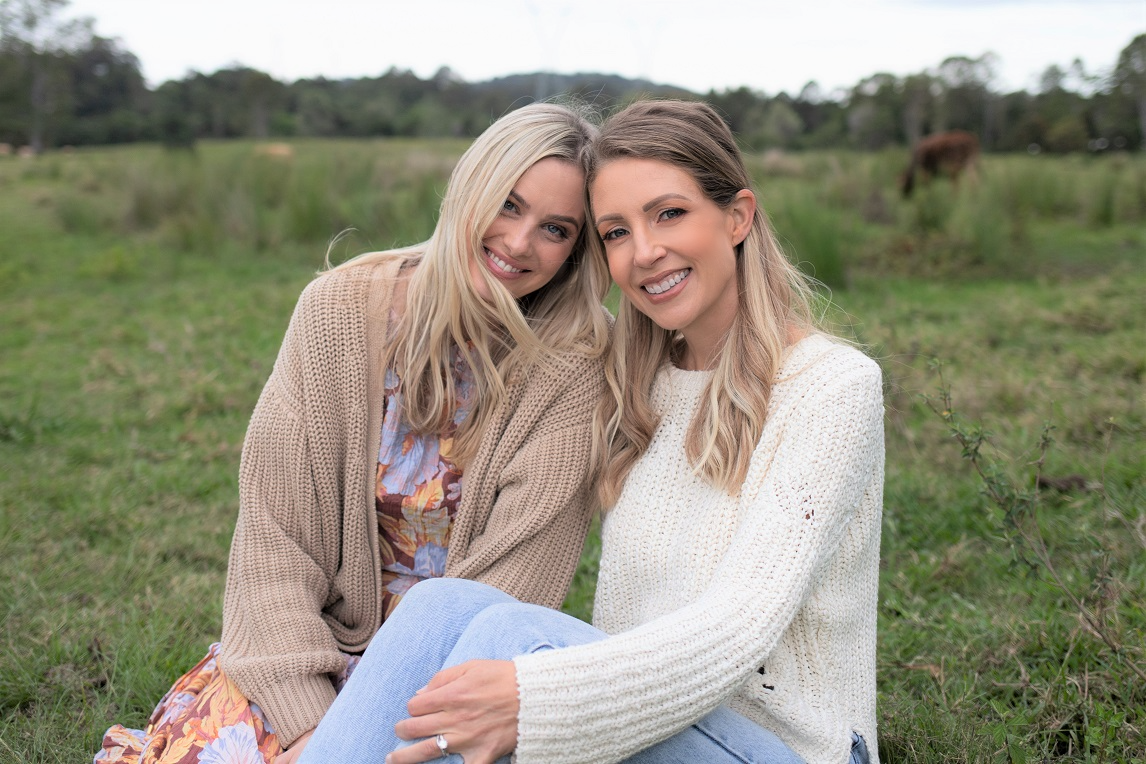 OUR STORY
Find out more about how two mamas and best friends decided to get together and create a holistic and empowering space for pregnant mamas.
READ MORE
OUR APPROACH
A holistic approach to pregnancy and birth considers all aspects of an individual, including the body and the mind.
LEARN MORE